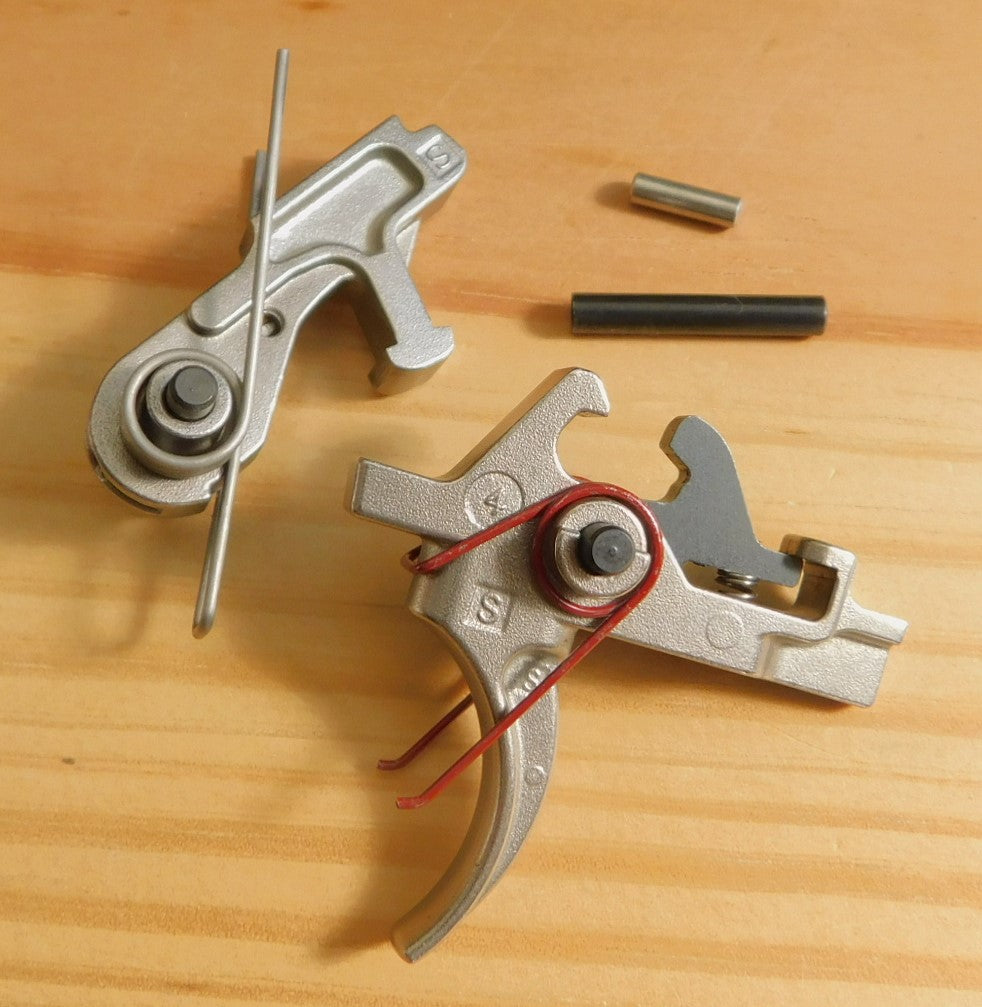 Hornet Custom SS 2-Stage Nickel Boron Mil-Spec FCG Match Grade Target Trigger
$ 119.95 $ 240.00
Match Grade mil-spec Trigger Group parts that are professionally custom hand-fitted, polished and lubricated.
Ultra Smooth, Clean Trigger Pull:   1st. Stage:  2.0 lbs.  2nd Stage: 2.0 lbs.  Total:  4.0 -  Lyman digital scale measurement. 
Quick, positive trigger reset.
Finish:  Hammer and Sear are Polished Nickel Boron coated to provide exceptionally smooth metal contact, plus superior durability and corrosion resistance.
Comparable to a Geissele trigger, but are not tool steel parts.
Reduced power hammer, trigger and sear spring parts kit included.  Plus two (2) .154 blued steel trigger pins and disconnector included.  
Bonus:  Optional .154" slave pin and sear cheater pin included for ease of installation. 
Fully lubricated and drop-in ready sub-assemblies for easy installation.  No gunsmith required.
Best Customer Service,  Product Warranty and Refund on eBay.
Application:  Hunting.  Target shooting.  Recreation  
30 - day money back guarantee.  No Restocking Fee.  No sales tax from Seller.
Warranty:  12-Month Warranty Parts and Labor.  Return all parts and printed packaging materials.