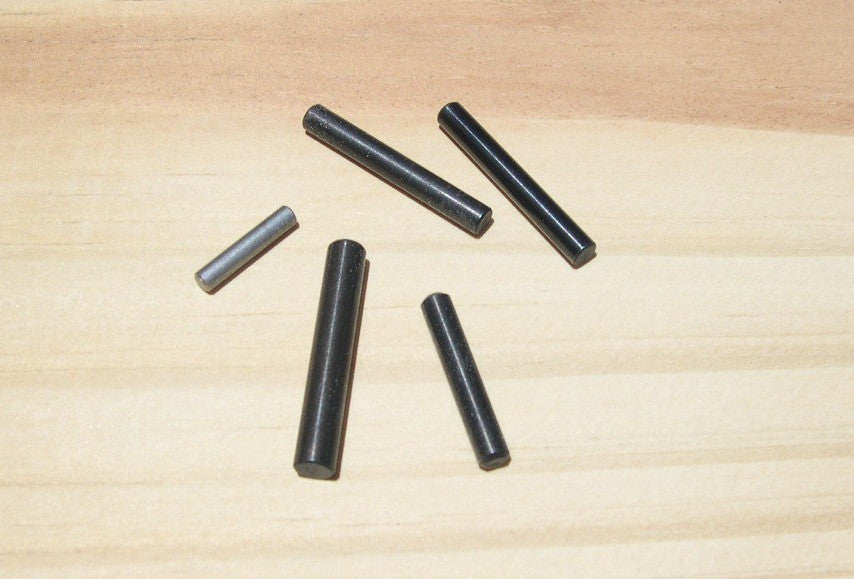 Replacement Factory 5-pc Drift Pin Kit for Ruger 10/22
$ 12.95
This is a five (5) piece New set of blued steel factory trigger pins for the Ruger 10/22 LR and Magnum.
Ruger Part Numbers:
One (1) KE02800 Disconnector Pin (bright steel).
One (1) B-21 Sear Pin.
One (1) B-35 Bolt Lock & Magazine Release Pin.
One (1) B-35 Ejector & Bolt Lock Spring Pin.
One (1) B-19 Hammer Pivot Pin.
Plus an Isometric Trigger Parts Diagram for installation.